KARNAK TEMPLE: THE PRECINCT OF AMUN
---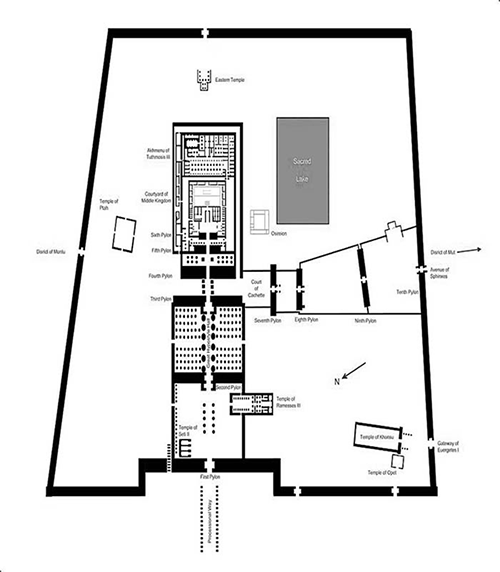 ---
Being the largest in Egypt, the Temple of Karnak is a complex area dedicated to Amun, Mut and Konshu. Dating from the Old Kingdom, the site encompasses almost 5 sq. km. of structures built by others including Amenhotep III, Ramses II,
Seti I and Hatshepsut.
---
Als der größte Tempel von Ägypten ist der Karnak-Tempel eine weitläufige Tempelanlage, die Amun, Mut und Chons gewidmet ist. Seine Ursprünge liegen im Alten Reich und sein Gebiet umfasst insgesamt fast 5 km² mit Bauten, die u.a. von Amenophis III, Rames II, Sethos I und Hatschepsut errichtet wurden.